FORD MUSTANG CLUSTER REPAIR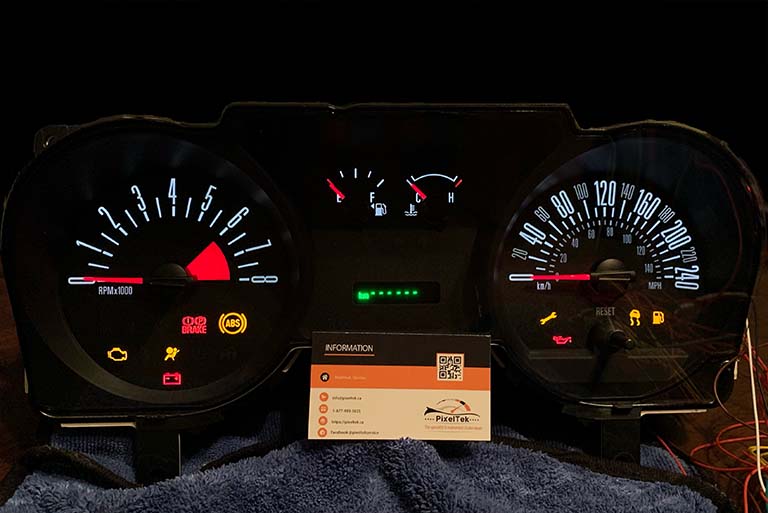 This is the listing of a Ford Mustang cluster repair, that you will need to mailed your unit to us. You probably get to this page because you own a 2005 to 2009 Ford Mustang and having one or more gauges sticking, inoperable or giving incorrect readings. The dash cluster rebuild of your existing Ford Mustang from all variation will always be less expensive choice because there is no programming needed. This years and model is set to became a classic like a few of is predecessor and many owners won't consider to drive or keep their car with one or mores erratic gauges.  
2005 Ford Mustang GT erratic fuel gauge
We provide fast and secure repair service with the replacement of all stepper motors with high quality replacement OEM X27-589.
If you have erratic gauges this service is for you it does cover all Ford Mustang variation including 07-08 Mustang Shelby GT. If you facing any other problem then the one list by this service repair. Please contact us prior of purchasing this service request.
Description
Service compatibility
how to mail-in unit?
Description
Speedometer repair service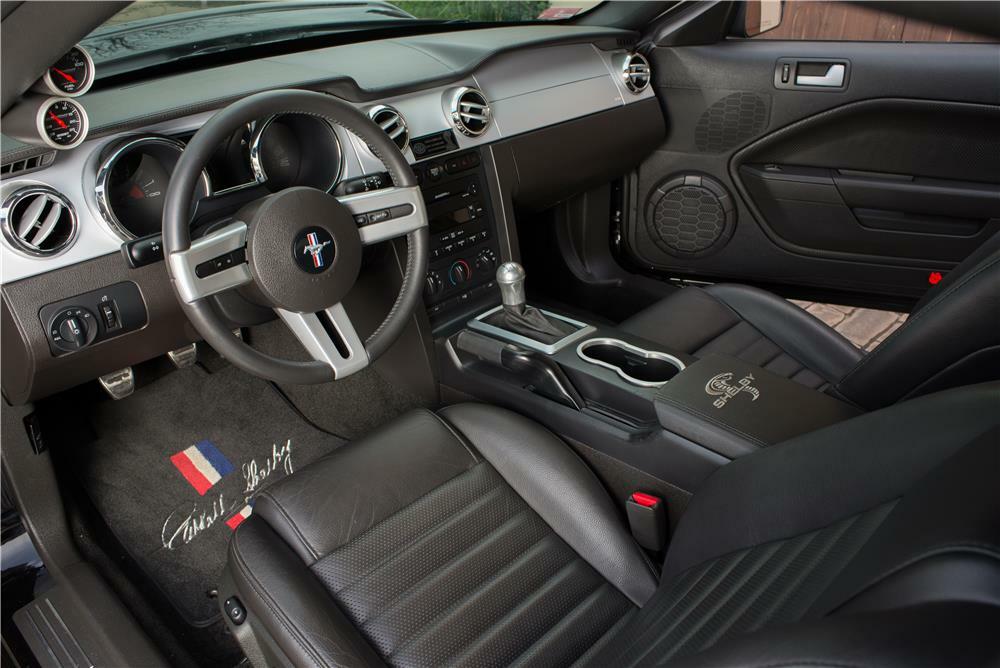 This is a Repair and Return service of your existing Ford Mustang Gauge cluster (2005-2009). This services requires that you send us your cluster for repair. Fast & Easy 4 to 7 days turnaround. Our service is 100% guaranteed or your money back. Order today and save!
Common Failures:
Background lights out
Gauges sticking, not working or reading incorrectly.
Send us your faulty dash cluster and we will repair these issues for you.  We only use high quality gauges that come with a one year warranty.  We also offer LED upgrades as well.
We offer this service on 2005-2009 Ford Mustang Gauge Cluster.
Be aware that previous attempt of repair could conduct to additional fee if there is damages to the PCB board, rest assure that normally those extra fees don't usually exceed $100.
Replacement lens are $60
Contact us before order for any specific customization on your Ford Mustang instrument cluster
If this is the case, send us your faulty instrument cluster and we will repair these issues for you with a ONE YEAR WARRANTY!
Service compatibility
05 Ford Mustang GT
07-08 Mustang Shelby GT
08-09 Mustang Bullitt
07-09 Mustang GT500
08-09 Mustang Shelby GT500KR
how to mail-in unit?
Mailing in your instrument cluster for repair is easy.
Simply purchase an instrument cluster repair service using our online form with return shipping, mail it to us, we repair your instrument cluster and mail it back to for you to install at your convenience.
Pixeltek Mail-In Repair is designed for our customers that wish to mail their devices to us for repair. Simply follow the directions below and your device will be on its way to you within hours of being processed and repaired at our location. Most devices are shipped back to our customers the same day, depending on when they arrive.
Sending your instrument cluster in
Please make sure your instrument cluster is safely packed before shipping it out. PixelTek is not responsible for any damages that are incurred during the shipping process.