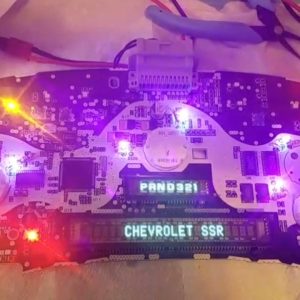 This is the listing of a Chevy SSR cluster repair service, that you will need to mailed your unit to us. The Rebuilt of your existing Chevy SSR cluster will always be less expensive because there is no programming needed.
Description
Service compatibility
How to mail-in unit
Description
Speedometer repair service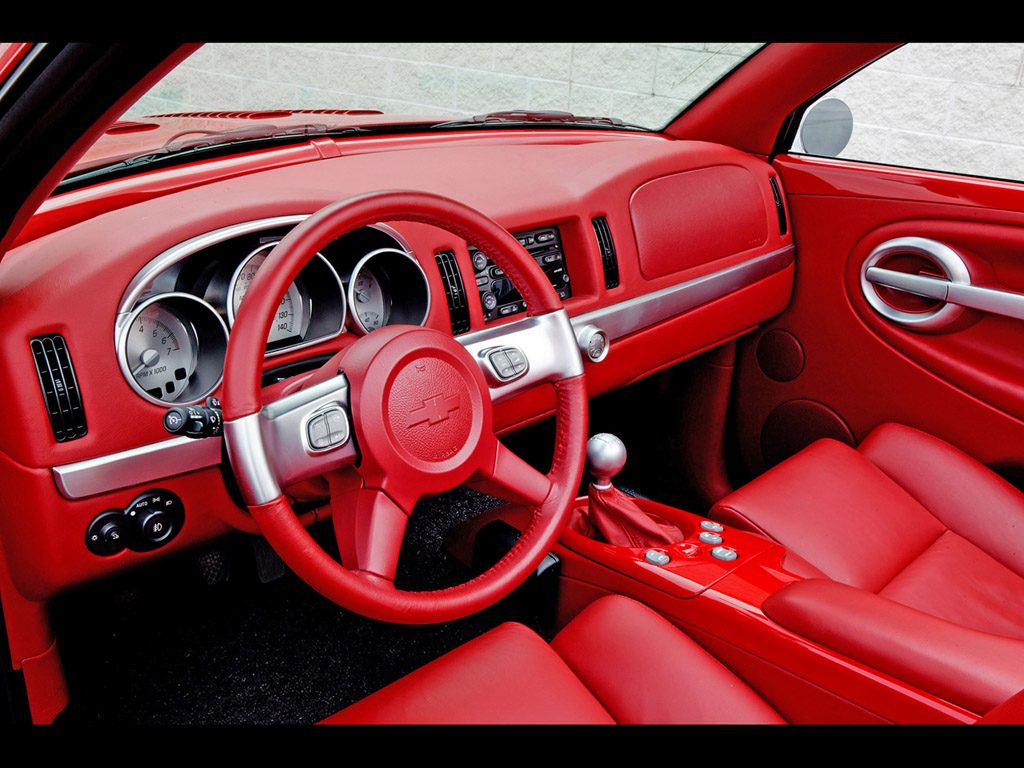 This is a Repair and Return service of your existing Chevrolet SSR (2003-2006) Instrument Cluster. This services requires that you send us your cluster for repair. Fast & Easy 24 hour turnaround. Our service is 100% guaranteed or your money back. Order today and save!
Common Failures:
Complete loss of power
Background lights out
Odometer error (need last known mileage)
Digital Displays out (Gear selector, or odometer/info)
One or more gauges don't work
Send us your faulty cluster and we will repair these issues for you.  We use gauges that come with a lifetime warranty and replace all bulbs with each complete rebuild.  We also offer LED upgrades as well.
We offer this service on 2003-2006 Chevrolet SSR instrument cluster repair service

We can also upgrade your LED to any colour of your choice just select the LED while checking out.
Upgraded faceplate are at $70
Replacement lens are $130
Contact us before order for any specific customization o your Chevrolet SSR instrument cluster
If this is the case, send us your faulty instrument cluster and we will repair these issues for you with a LIFETIME WARRANTY!
Service compatibility
Vehicle covered by this repair
Chevrolet
Avalanche 1999-2006
Cavalier 2003-2005
Impala 2004-2005
Malibu 2003-2005
Monte Carlo 2004-2005
Silverado 1999-2006
SSR 2004-2006
Suburban 2000-2006
Tahoe 2000-2006
Tracker 2003-2004
Trailblazer 2003-2006
Venture 2003-2005
Cadillac
Escalade 2000-2006
GMC
Denali 2000-2006
Envoy 2003-2006
Sierra 1999-2006
Yukon 2000-2006
Pontiac 
Aztek 2003-2005
Bonneville 2003-2005
Grand Am 2003-2005
Grand Prix 2003-2005
Montana 2004-2005
Sunfire 2003-2005
Buick
LeSabre 2003-2006
Rainier 2004-2006
Rendezvous 2003-2006
Hummer H2 2003-2006
Isuzu
Ascender 2003-2006
Oldsmobile
Alero 2003-2004
Bravada 2003-2004
Silhouette 2003-2004
How to mail-in unit
Mailing in your instrument cluster for repair is easy.
Simply purchase an instrument cluster repair service using our online form with return shipping, mail it to us, we repair your instrument cluster and mail it back to for you to install at your convenience.
Pixeltek Mail-In Repair is designed for our customers that wish to mail their devices to us for repair. Simply follow the directions below and your device will be on its way to you within hours of being processed and repaired at our location. Most devices are shipped back to our customers the same day, depending on when they arrive.
Sending your instrument cluster in
Please make sure your instrument cluster is safely packed before shipping it out. PixelTek is not responsible for any damages that are incurred during the shipping process.